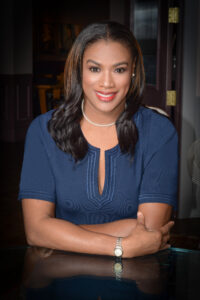 Glenda Swain is the President and Chief Executive Officer of The PIVOT Foundation. In this role, Ms. Swain oversees The PIVOT Foundation's educational and fundraising activities.
Ms. Swain has strong ties in the philanthropic community. She is a current Board Member of the Las Vegas Aces Foundation, and she is a former Board Member of The Minerva Foundation which is affiliated with the Marietta-Roswell Alumnae Chapter of Delta Sigma Theta Sorority, Inc.
Ms. Swain has a long, prosperous career in corporate America.
She has worked for 2 of the Big 3 automakers (The Ford Motor Company and Chrysler) holding roles of increasing responsibility in diversity & inclusion, talent acquisition, and diversity recruitment.
She also worked for The Coca-Cola Company managing talent acquisition and diversity recruitment for the Food Service and Hospitality division, the company's largest, customer-facing organization.
She currently serves as Vice-President, Diversity & Inclusion for Wynn Resorts North America where she has created an HBCU Management Trainee Program designed to create a pipeline of diverse talent for senior leadership roles.
Glenda holds a Bachelor of Science degree in Economics from Grambling State University and a Master of Human Resources and Labor Relations from Michigan State University.
She is also a Diamond Life Member of Delta Sigma Theta Sorority, Inc.