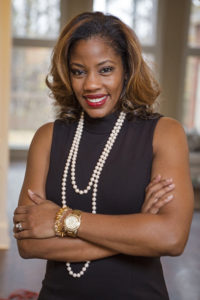 Kanika serves as Category Leader for the Grilled Chicken Entrées and Kids Meals platforms of the Chick-fil-A menu. She is responsible for providing thought leadership across the organization for the creation, testing and rollout of New / Improved Menu items. Chick-fil-A, Inc., is a privately held quick-dining restaurant chain with 2016 revenues exceeding $7 billion.
Kanika joined the Chick-fil-A family in January of 2006, and has worn several different hats during her 11-year tenure with the company. Some of Kanika's prior roles included the management and creation of local marketing programs that drove sales and created emotional connections that supported Owner Operators in their restaurants. She also provided marketing leadership,training, and subject matter expertise in sales and brand growth to Owner Operators throughout the Southeast Region of the United States. More recently, Kanika was responsible for the communication and launch of the company's Visual Identity System.
Prior to her time with Chick-fil-A, Inc., Kanika worked as an Online Marketing Manager for AT&T. Additional experiences for Mrs. Patrick include managing an $800 million budget as a Cooperative Advertising Manager for The Home Depot and audit and accounting work for the U.S. Federal Government.
Kanika holds a Bachelor's Degree from Southwest Texas State University with an emphasis in Accounting. She completed her Master's in Business Administration with a concentration in Marketing from Clark Atlanta University. Kanika is a member of Delta Sigma Theta Sorority, Inc., as well as the National Black MBA Association.
Kanika and her husband Larry reside in Marietta, GA with their two children Austin (5) and Kayla (6). In her spare time she mentors youth, and enjoys traveling, dancing, and reading.