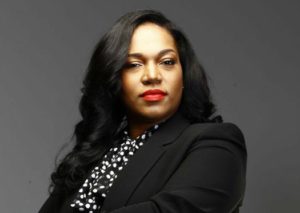 With more than a decade of senior-level career experience in Profit & Loss Management, Change Management, Strategic Planning and Training & Development, Atlanta-based Tracey Lloyd has become an innovator and leadership trailblazer within the retail sector; first Walmart's corporate pantheon and now Bloomingdale's. Prior to her career in retail, she has a lofty record of service with the United States Military.
While on active duty in the US Army, she served as an IT communications Officer with The 3rd infantry division, charged with planning & executing communication support for a 3,500-person combat aviation brigade during Operation Iraqi Freedom. As an Army CPT, she was deployed to Iraq, where she was not only charged with a network serving some 3,500 troops, but also built the first tactical fiber optic ring in baghdad. Within three months, tracey was promoted from battalion to brigade level. She has also served as a U.S. army reserves Company Commander.
The Army Captain and Bronze star recipient joined Walmart in 2008 and was promoted Four times in 7 years. She worked As a GM, Director of Innovations, Director of HR, Senior Director of Leadership Academy, and her final role as district Manager of Field Operations for the retailer's Atlanta and Columbus stores, where she's managed several stores, with P&L oversight for 3,000+ associates and up to a half-billion dollars in annual revenues.
The last few years have been exciting for Tracey: Fortune magazine featured Tracey on its cover in a story about "The new warrior elite: A decade of war has created a new generation of business leaders." Bloomingdale's recognized Tracey's charismatic and visionary leadership style, her ability to turn around businesses, and create/leverage innovation. At the start of the year, she was recruited and currently serves as the Operating Vice President and general manager of the Lenox location.
She graduated from the United States Military Academy at West Point with a Bachelor's degree in General Engineering, while she minored in languages (French and spanish).
tracey is married to Miguel lloyd, CEO of Lloyd Media Group. They have three daughters Saran, Michelle, and Laila.