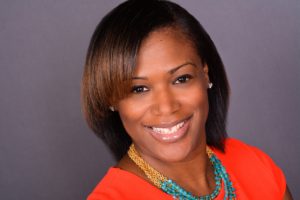 Glenda Swain is the President and Chief Executive Officer of The PIVOT Foundation.
In this role, Ms. Swain oversees The PIVOT Foundation's programs, educational and fundraising activities, most notably the Companies Who Care Awards Gala in partnership with PIVOT magazine.
Ms. Swain has strong ties in the philanthropic community and is a staunch proponent of women.   She is a Board Member of Black Girls Golf and Career Mastered, and a former Board Member of The Minerva Foundation which is affiliated with the Marietta-Roswell Alumnae Chapter of Delta Sigma Theta Sorority, Inc.
Prior to her appointment as President and Chief Executive Officer, Ms. Swain had a long prosperous career in corporate America. She has worked for 2 of the Big 3 automakers holding roles of increasing responsibility in the areas of talent acquisition and diversity and inclusion.
Ms. Swain's most recent corporate role was with The Coca-Cola Company as Director, Talent Acquisition where she was responsible for hiring sales and marketing talent for the Food service, Hospitality and Retail divisions for their North America business.
Ms. Swain is also a successful entrepreneur.  Her media company, Infinity Media, LLC publishes a successful corporate lifestyle and career development magazine called PIVOT and she will be launching a cultured entertainment magazine called Noire this summer.
Ms. Swain holds a Bachelor of Science degree in Economics from Grambling State University and a Master's degree in Labor Relations and Human Resources from Michigan State University. She is also a Diamond Life Member of Delta Sigma Theta Sorority, Inc.
Born and raised in Benton Harbor, Michigan, Ms. Swain now resides in Atlanta, Georgia.