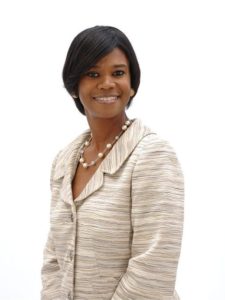 Leslie McNeal has one underlying theme and focus in all of her work— it is valuing her customers. First-hand experience has proven to her that hard work pays off and it brings customers back over and over again.
Leslie McNeal is the President of McNeal Professional Services, Inc., a dynamic consulting company which specializes in Turnkey Wireless Engineering Services and Technical Staffing in the contract and direct hire marketplace.
Leslie has been in the Human Resources industry for nearly 25 years, specializing in the areas of Management, Recruiting, ERP training& development, and technical documentation. Leslie has worked in a number of diverse industries. Her firm's current client list includes AT&T, Ericsson, Verizon Wireless, General Dynamics, and several agencies within the public sector including GSA, CDC and NGB.
Leslie is currently responsible for working with company officials to plan business objectives, to develop organizational policies, to coordinate functions and operations between divisions, and to establish responsibilities and procedures for stated objectives for three (3) Core Areas—In-Building/DAS Engineering Services, Tower Support Services, and Staffing.
Leslie and her firm have also been the recipient of numerous awards for outstanding performance. As a result of Leslie's hard work and dedication, the firm has achieved the following accolades:
| | |
| --- | --- |
| 2016 | McNealconstructs a 17,000-square foot state-of-the-art facility in Kennesaw, GA for its operations |
| 2015 | McNeal Ranks 61 with Atlanta Business Chronicle's Pacesetters Award. One of Atlanta's 100 Fastest Growing Private Companies |
| 2014 | Inc.500/5000 |
| 2012 | Recognized as one of "Atlanta's Top 25 Businesses", Atlanta Tribune |
| 2011 | Recipient of the National Guard's Patriot Award~Recognized as one of "Atlanta's Top 25 Businesses", Atlanta Tribune |
| 2010 | Currently serves on the Manpower Advisory Board, 2009-2011~Top 25 Architects of Success, Atlanta Tribune |
| 2009 | Serves as the GMSDC Staffing Industry Group Chair, 2007-2009~GMSDC Board of Directors, |
| 2008 | 2008 GMSDC Supplier of the Year |
| 2007 | Featured in BlackEnterprise Magazine for 'Best Business Opportunities in Technology for 2007'~Firm voted "One of Atlanta's Best Places to Work" by the Atlanta Business Chronicle. |
The recognition Leslie has achieved throughout her career reflects her ability to motivate, coach, develop, and train others.She continues to participate in Career Day at inner-city schools annually.
Leslie earned her Bachelors of Administration degree from the State University of West Georgia where she studied Business Management. Her professional work history includes over ten years of experience with Prudential Bank & Trust and Bianco Hopkins & Associates, Inc. She also graduated from the Tuck Executive Management Program at Dartmouth.